Cedar Valley Cardiovascular Center Adds a new Provider to the Team!
Cedar Valley Medical Specialists Continues to Expand Their Cardiology Department in the Cedar Valley Community
WATERLOO, Iowa (September 2023)– Cedar Valley Medical Specialists is excited to welcome their newest provider Dr. Joe Choufani to the Cardiology team. Dr. Choufani received his medical education and residency from the Lebanese University Faculty of Medical Sciences and then went on to complete his Internal Medicine residency at Staten Island University Hospital, located in New York. Dr. Choufani accomplished his cardiology fellowship at the University of Montreal in Canada and board certification in Cardiovascular Disease and Internal Medicine from the American Board of Internal Medicine.
Cedar Valley Cardiology understands the importance of investing in our area communities and providing care close to home. Recently, Cedar Valley Cardiology opened an outreach clinic within Waverly Health Center. The new clinic is open Monday through Thursday, 9 a.m. to 4 p.m. With state-of-the-art facilities and an ever-growing team of dedicated professionals, Cedar Valley Cardiology prioritizes providing patients with the highest quality of care, leveraging innovative treatments and cutting-edge technology to ensure optimal health outcomes for all patients.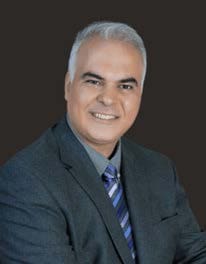 Joe Choufani, MD
Providing care at Cedar Valley Cardiology – Waverly Clinic